Ripple News
Will Ripple (XRP) Be Able to Upstage the Bears in the Coming Days?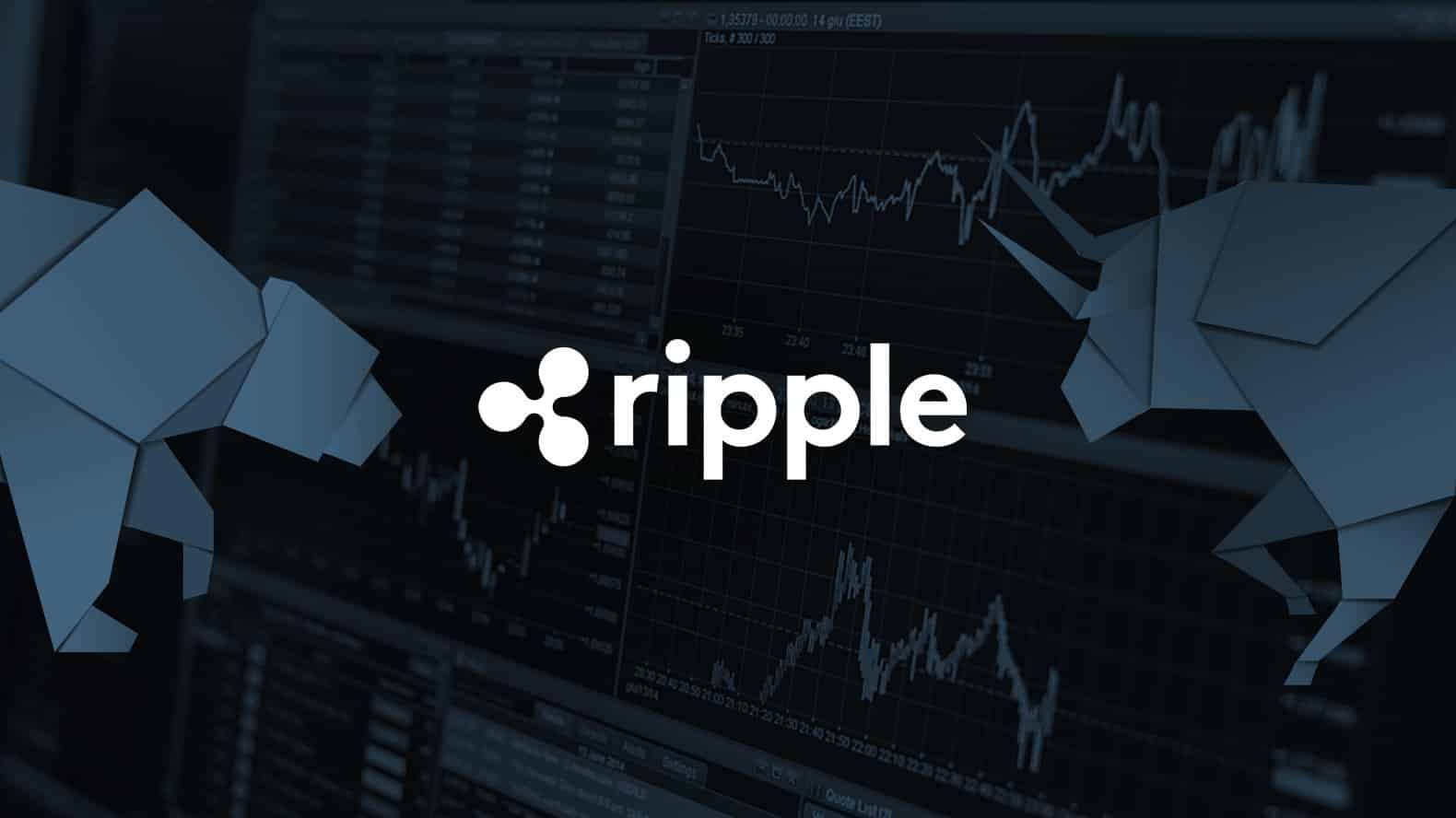 Ripple price has continued to perform well though there have bearish spells at regular intervals. Even over the past seven days, the price of XRP coin has stayed in the upper range for the most part of the week, with the price moving in the range of $0.2026 – $0.2350.
Ripple Price Prediction:
XRP coin has managed to stay above the baseline, as seen from the weekly price movement. The price was at a high of $0.2350 on November 23. It fell to $0.2026 on November 25, showing a downward variation to the tune of 13.77%. On the same day, however, it braved the bear pressure and reached a high of $0.2230, showing a good uptrend to the extent of 10.07%. With the bearish momentum continuing, the price of Ripple continued to fluctuate and went below the baseline at $0.2143 on November 27. XRP coin continued to outsmart the bears and reached a high of 6.86% on the same day at $0.2290. There has been a slight downward movement today, and the Ripple price has reached $0.2257.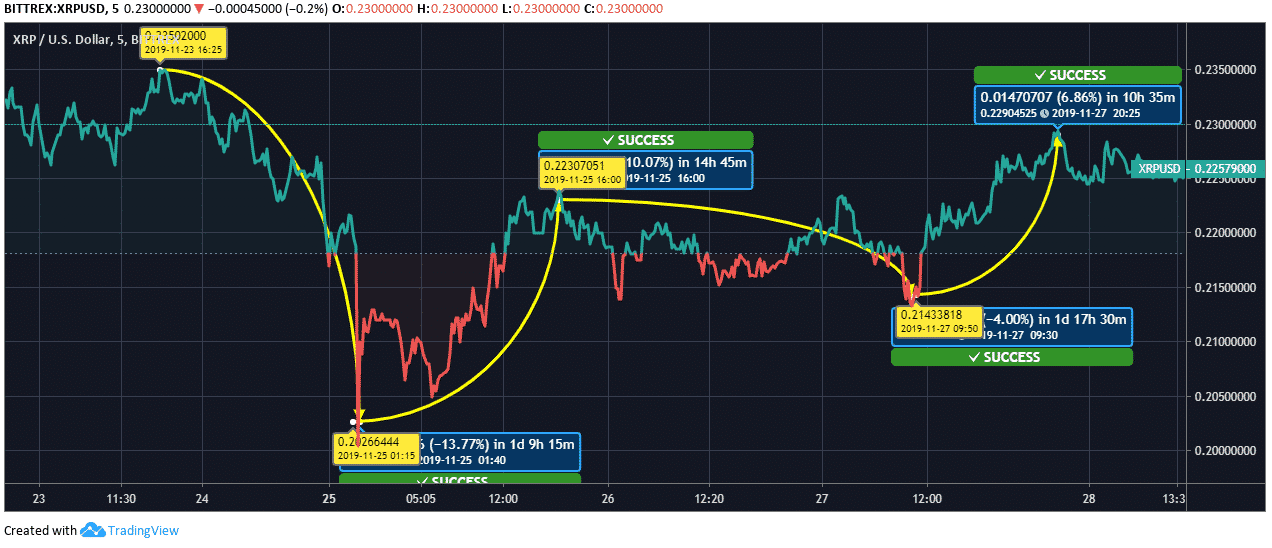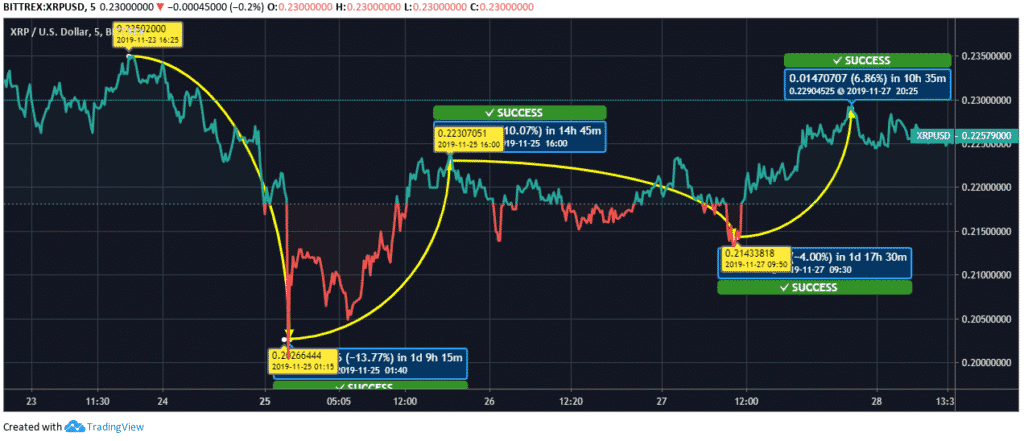 Ripple continues to stand its ground against the bears, and this is a big relief for its investor community. Investors should keep their current investments and bring in new investments as the price is expected to go up once the bullish phase hits the XRP coin.