Ripple News
Here Are the Steps to Sell Ripple for Bitcoin and USD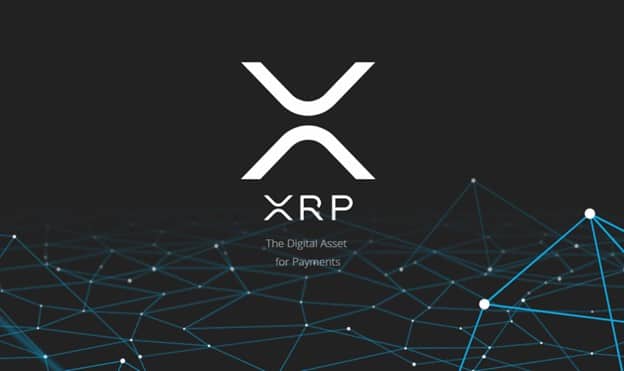 In order to sell XRP, first, know how to send coins from the storage place (account/wallet) to an exchange. Go to the storage place and transfer the XRP amount that is to be sold over to the destination. Also, remember that the XRP takes a while to reflect on the exchange account.
Selling Ripple for USD
There are two ways to sell XRP for USD. First, selling XRP directly for USD on any exchange that allows for depositing XRP and withdrawing USD. Second, trading the XRP for another crypto first and then exchanging the same for USD on any exchange that allows for withdrawing USD. Examples of exchanges that allow XRP deposit and USD withdrawal are Kraken, Bitfinex, Gatehub, Exmo, and Bitstamp.
General Steps to Sell XRP for USD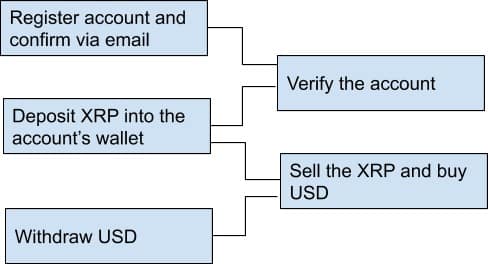 Note that the verification process varies by exchange. Check out the specific requirements of the preferred exchange before starting the XRP selling-USD buying process.
General Steps to Trade XRP for Another Crypto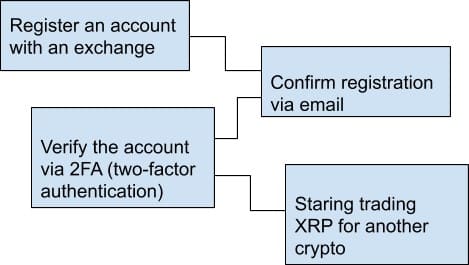 If users intend to trade more than one currency, they can upgrade to higher levels (Level 2 or Level 3) by following the specific verification process of the exchange. For example, if users prefer to trade on Binance exchange, they can send across the verification documents consisting of personal information (name, gender, country, passport ID/driver's license, photo) or of company information (company name and address) to level up.
General Steps to Trade XRP for Bitcoin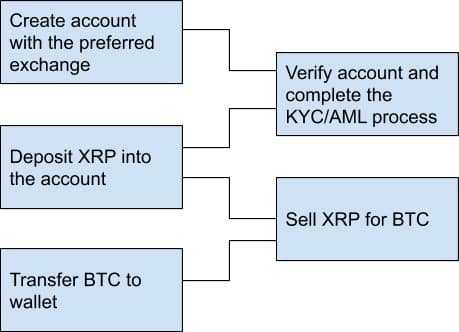 XRP is powerful but not as strong and valuable as bitcoin. So for the time being, it is a good idea to sell the former to buy the latter.
P2P Trading Tips
Here are some tips for safe P2P trading.
Peer-to-Peer Trading Tips
| | |
| --- | --- |
| Buyer | Seller |
| Read thoroughly the seller's trade terms and ensure the can be carried out | Make the preferred trading method and other trading terms clear in the listing |
| If unsure about seller's history, use a third-party escrow service to keep both sides' funds safe | If in doubt, trade via a third-party escrow service to keep both sides' funds safe |
| Beware of too-good-to-be-true prices (low advertised ones) | Fix a final trade price and payment method before sending the cryptos |
| Ask for the transaction ID copy | Leave feedback once the trade is completed |
| Beware of any purchases made with PayPal since crypto exchanges are charged back. Buyers cannot contest the chargeback as cryptos. | Always report scams or any non-payment for mutual benefit |
Do not Forget These Factors
Also, keep the following in mind while selling Ripple XRP for USD or BTC.
XRP's future prospects (its growth and adoption in today's volatile market)
Withdrawal fee (checkout for exchanges that offer low or zero fees with no hidden charges)
Time frame (choose exchange platforms that meet time expectations)
Security (use the most secure wallets to withdraw USD or BTC or another crypto after an XRP transaction)
Parting Thoughts
Every single cryptocurrency fluctuates based on the market situation; so it is in a way difficult to predict how exactly crypto would perform in the world economy at any given time. Ripple XRP is no different; however, Ripple has gained the reputation of being one of the most stable currencies today sitting only third to bitcoin and ethereum. It has a well-advanced blockchain technology and is capable of handling around 1,500 transactions/second. Also, its elite partnership network that includes some big names such as Apple and Western Union further XRP's potential growth.As of today, objectively speaking, Ripple is an efficient and secure investment platform available in the crypto market. If you want to know more about Ripple (XRP) and want to get updates on it including Future XRP Prediction & live prices, then you must visit our other pages.